At last! A composition curriculum that meets the needs of both student and teacher!
Teachers love
WriteShop
! This flexible writing program is ideal for home schoolers, classrooms, or co-ops. So whether you teach at home or in a Christian school, offer a weekly class, or tutor privately, WriteShop I and II help seasoned teachers and insecure parents alike tackle junior high- and high school-level writing with confidence. You'll love the detailed teacher lesson plans and step-by-step student instructions
WriteShop
offers.
WriteShop
provides other helpful tools teachers and parents look for in a top-notch writing course. You'll find all sorts of resources for teaching, editing, evaluating, and grading writing, including individualized checklists, evaluation forms, writing examples, and tips for objective grading. With
WriteShop
, you'll set your teens on a course for success. The lessons give them a chance to practice various kinds of writing, including creative writing, expository writing, and narrative writing. Assignments teach descriptive and informative paragraphs as well as first-and third-person narratives. The writing course also teaches students important techniques of style and self-editing. With each lesson, they learn and practice new skills, apply them to their current writing project, and edit and revise the composition several times. By the end of the lesson--after brainstorming, writing, editing, and revising--they'll have a polished paper to be proud of!
[button link="#https://writeshop.com/wp-content/uploads/2015/02/WriteShop-I-II-Schedule-Options.pdf" type="big" color="silver" newwindow="yes"] View Schedule Options for WriteShop I & II[/button]
Basic Set includes
Teacher's Manual for WriteShop I & II
WriteShop I student workbook (Student workbooks are consumable. Purchase an extra WriteShop I or WriteShop II workbook for each additional student.)
You will also receive an email containing a link to the free digital download: How to Get Started with WriteShop.
NOTE:
Teacher's Manual features a softcover, plastic-coil binding with sturdy tabbed dividers. Student Workbook is a paperback book with tear-off pages. Student workbook pages are 3-hole punched.
You will receive the Teacher's Guide and WriteShop I Student Workbook.
You will also receive Copying and Dictation Exercises for WriteShop I, The Blue Book of Grammar and Punctuation, and a poster featuring the steps of the writing process.
If you prefer Video Lessons
Photocopying Policy
PRINT VERSION
Each child will need his or her own student workbook. The consumable WriteShop I Student Workbook has some copying restrictions, so you may either purchase one WriteShop I workbook per child, or you may duplicate certain pages according to WriteShop's copyright:
Permission is granted to copy worksheet pages and rubrics for single-family use only (i.e. pages with blank lines or other fill-in options).
You DO NOT have permission to reproduce read-only pages (pages not meant to be written on).
Purchase the e-book (digital) version if you plan to make copies of the entire student workbook (single-family use only). 
Co-ops and schools may NOT make copies. Please contact WriteShop regarding educational discounts and site-licensing information.
E-BOOK (DIGITAL) VERSION
You will receive an email containing a link to the digital download of the WriteShop I Student Workbook.
One-sided printing is recommended.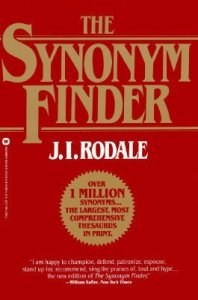 A good
thesaurus
is also essential for WriteShop students.
The Synonym Finder
[affiliate link]
is our favorite thesaurus, and we highly recommend it for use with the
WriteShop
program.
_
_
Product Details
| | |
| --- | --- |
| Author | Kim Kautzer and Debra Oldar |
| Edition | 4th edition |
| Grade Level | 6th-10th grade; may also be used with 11th graders w/little or no writing experience |
| Includes | WS I & II Teacher's Manual, WS I Student Workbook |
| Companion Products | WriteShop I student workbook, WriteShop II student workbook, Copying & Dictation Exercises |
| Religious content? | WriteShop I & II contain occasional Bible verses or mentions of God |
What Parents (and Students) Are Saying…
You have put together an outstanding product! I can't thank you enough for your sacrificial efforts. I have been teaching my children at home for 14 years and have never found a writing program as well thought out and all inclusive as yours. My students appreciate it also. 
Lisa, Washington
Thank you very much for creating Write Shop! It has been a pleasure to teach this curriculum and the results are phenomenal. Our son went from hating writing to asking for more!
Heily, California
WriteShop gives you so much help that it is surprisingly easy to critique the student's writing. Each lesson has specific instructions for the teacher as to what problems to look for and how to help the student correct them. My dd's writing has become much more clear, interesting, and persuasive.
Amy, Texas
Someone asked me what I didn't like about the program, and I couldn't think of anything.
Lynée Ward, iCHED
I used WriteShop for two years with my oldest when she needed to seriously learn to write. I had felt so helpless and clueless, but Writeshop gave me just the right tools … She's been accepted to two UCs and I think WriteShop made a big difference in her achievements.
Ginger, homeschool parent
We just love WriteShop! Works like a dream.
Yvonne, Idaho
I really enjoyed the broadness of the writing assignments… For one lesson I was prompted to describe a place and was allowed to describe any place I wanted. For another assignment I was asked to write a biography and given the choice of any historical figure that interested me. This freedom of subject matter allowed my creativity to flow. It also gave me the ability to take information that I was learning in other subjects and incorporate it into my writing.
WriteShop student
My son is a very reluctant writer. He could not write a grammatically correct sentence. He barely had a handle on basic punctuation. Nouns, pronouns, and adjectives were foreign words to him. I did not have any idea on how to teach him how to write. After a bit of research, and a false start with another program, we started in on Write Shop I. While he is still not excited about writing, I see major progress! 
wolfski, HomeschoolReviews.com
What the Experts Are Saying…
WriteShop is an impressive curriculum that makes teaching a successful composition course feasible for parents of homeschoolers. As a parent who searched many years for a good writing curriculum, this is the best writing curriculum I've seen.
Beverly Hernandez, former Homeschool Guide at About.com
Overall, this is one of the best resources I've seen for parents who need lots of help to teach writing as well as a great tool for group classes.
Cathy Duffy, author of 102 Top Picks for Homeschool Curriculum
This curriculum is by far the most organized and easiest to follow of all the writing programs that I have used…with a layout that is clear and uncluttered. I highly recommend [it] for the busy mom who needs a boost in the writing department, the mom who thinks that she can't teach writing, or anyone looking for an incremental, clear-cut program with specific goals and objectives.
Debbie Dena, Home School Enrichment Magazine
I have been working with this program for over six months now and I am still finding treasures I hadn't seen before…. [T]hey have created a very unique, adaptive, interesting writing program. I give [it] five stars, and would give more if I could! … I only wish I had discovered WriteShop earlier, when my older children were struggling with the process of writing.
Heidi Shaw, Product Review Staff, The Old Schoolhouse Magazine
WriteShop takes the guessing and the frustration out of teaching writing skills … Just like in learning a new math skill or learning to play an instrument, there is a way to learn, practice, and build on each step as you grow in your ability to express yourself more clearly … Kim and Debbie strip the mystery out of this skill and teach your technical writer, your research reporter, your story writer, your debater, and every other type of writer five easy steps to be a better writer: brainstorm, write a "sloppy copy," revise it and write your first revision, hand in your work for parent editing, and write your final draft. Using a detailed checklist and specific models, WriteShop can turn the reticent and reluctant writer into an enthusiastic wielder of the pen.
Deborah Deggs Cariker, Product Review Staff, Eclectic Homeschooling Online
Scope & Sequence
WriteShop I: Fundamentals of Writing
Lesson 1a   Introducing WriteShop  Concrete Writing/Using a Thesaurus
Lesson 1b   Describing an Object  Concrete Writing/The Writing Process
Lesson 2     Describing a Pet  Conciseness
Lesson 3     Describing a Person  Paired Adjectives/Editing
Lesson 4     Describing a Circus Performer  Concrete Writing/Topic Sentences
Lesson 5     Describing a Food  Sensory Description
Lesson 6     Describing a Season  Similes/Limiting Narration
Lesson 7     Describing a Place  Present Participles
Lesson 8     Explaining a Process  Informative Writing/Sequencing
Lesson 9     Writing a Factual Report  Informative Reports/Avoiding Plagiarism
Lesson 10   Writing a Concise Biography Conciseness/Appositives/Adverb Phrases
Lesson 11   Introducing Journalism  Writing a News Article
Lesson 12   Writing a Narrative of an Emotional Event  Narratives/Prepositions
Lesson 13   Writing a Narrative of Another Person's Experience  Conducting an Interview
Lesson 14   First-Person Point of View  Point of View/Personification
Lesson 15    First-Person Point of View  Limited Omniscience/Tense
Lesson 16   Third-Person Point of View  Omniscience/Past Participles