WriteShop Twitter Party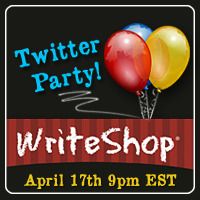 It's a Twitter Party!
#WriteShopParty
 Fast-paced, fun
 Sharing, linking, chatting
Twitter, friends … Virtual chocolate, real prizes
 Celebrating, learning, writing
 Festivity, merriment
#WriteShopParty
You're invited to a WriteShop Twitter Party on Tuesday, April 17, 2012 at 9:00 p.m. EST. We'll have lots of door prizes and virtual chocolate too! Prizes include WriteShop goodies valued up to $100!
Twitter parties can move a little fast, so the easiest way to participate is by using www.tweetchat, www.tweetgrid, or www.tweetdeck. Follow the hashtag #WriteShopParty and @WriteShop to keep up with the questions and prizes.
To start the celebration off, here's a party favor just for you!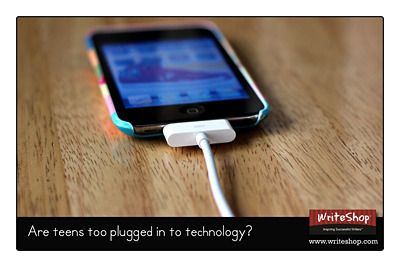 WriteShop Photo Writing Prompt #4
The following blogs are helping us out with the party preparations. Be sure to stop by each one and collect the other three party favors!
Pre-Party Giveaway
We're starting the celebration early with an exciting pre-party giveaway.
You can win your choice of any WriteShop Primary Curriculum Package (e-book version), valued between $29-$34! Enter below using the Rafflecopter widget. (Not sure how this works? Read How to Enter Rafflecopter Giveaways.)
[UPDATE: The winner of the WriteShop Primary e-book package is Michelle S. Congratulations!]
We hope to see you there!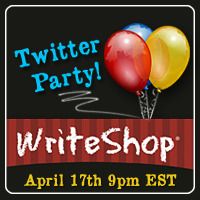 . . . . .
Did you like our fun diamante poem at the top of this post? Why not teach your kids to write their own? Click here for a tutorial!